For the latest AI news & in-depth tutorials, check out our Youtube
Best AI Tools for Studying & Learning
AI has revolutionized the way we learn and study. Whether it's organizing study materials, generating personalized study plans, or providing interactive learning experiences, AI tools have become essential companions for modern learners. Let's explore some of the best AI tools available for studying and discuss how they can transform the way you approach your educational journey.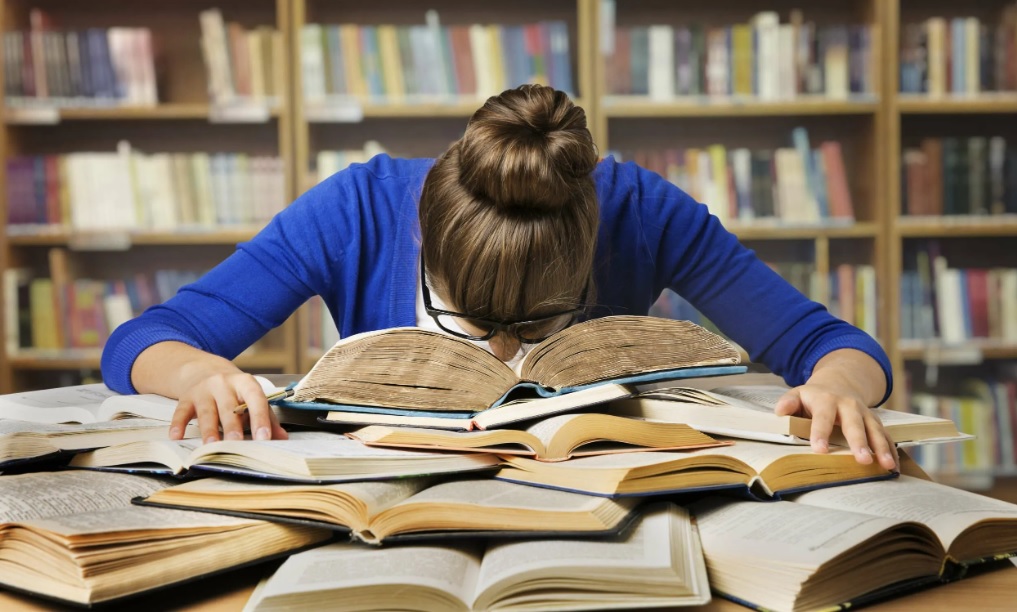 Remember more of what you learn. Heyday is an AI-powered memory assistant that resurfaces content you forgot about while you browse the web.
You waste 20 minutes looking for an article you read in the past, but you can't find it and your best ideas never develop. Heyday automatically saves pages you visit and resurfaces them alongside search results.
No more struggling to remember where you saw something. Heyday resurfaces documents, messages, files, newsletters, notes, presentations, spreadsheets, tweets, and more.
Teach you anything in seconds use AI. Simply write your question, select your language, and select the difficulty. This app will generate answers for you in seconds. Powered by GPT 3.5 turbo. Plus, it's free to use!
TutorAI is an educational platform that creates interactive content on any topic, making learning more engaging and effective. Whether you're a student looking to ace your exams or an adult wanting to learn a new skill, TutorAI offers an interactive learning experience to help you achieve your goals.
They offer a freemium model where you get 3 free queries, or you can upgrade for more capabilities.
People publish a lot of fascinating research out to the world, yet the tools to consume this research are quite primitive. It is also really hard to understand the research papers.
PaperBrain is the go-to platform for accessing and understanding research papers. We provide a fascinating interface for users to search for papers and return a list of papers with their abstracts and a direct pdf link in a prettified format.
Since research papers are generally difficult to understand, we have added a explain paper feature leveraging a GPT-3 model provided by Open AI. Users can simply copy-paste an excerpt and our primed model will translate it into an easy and understandable form.
PaperBrain also allows you to upload your own papers and interact with the in-built GPT assistant to better streamline your research understanding process.
ProjectAi is a platform for Students that offer's a plethora of fundamental resources powered by AI. ProjectAi uses fine-tuned, education based & trained models, ensuring accuracy and robustness across all platforms and responses. From writing, reading, notes, studying and more - ProjectAi has everything you need to embrace yourself in the classroom, and empower your success further. ProjectAi is suitable and recommended for Students at K - 12 & College Academic levels.
Features backed by Ai - Write (Create Long Form content about text, with controlled expression, language and word count), Summarize (Summarize Text or Find Answers to Question within Text), Notes, Math Equation Solver, Word Problem Solver, Learn Lessons/Topics, Study, Create Flashcards, Create Study Guides.
AcademicGPT is an AI-powered tool that aids researchers in writing academic papers. It offers writing assistance, provides critique, and clarifies complex concepts. Users can interact with the AI through a chat interface. Just upload your work-in-progress paper, let the AI generate or critique sections, and refine the output using the built-in chat.
LitGrades is an AI-powered tool that allows users to explore and create flashcards for studying or learning new things. The tool is designed to cater to Grade 10 students, and it offers a deck of flashcards for each subject, including Impetigo, Strategic Communication, and Ultraviolet Catastrophe.
PrepSup is an AI tool that aims to assist students in preparing for oral exams by quizzing them on various subjects.
Create a new study set, and you'll be ready to configure it for your learning needs. Generate all the flashcards you want for your specific topic. Get PrepSup AI to quiz you about the flashcards and provide real-time feedback.
Isaac Editor is an AI-first text editor designed specifically for academic writing. It offers an intuitive and user-friendly writing experience that aims to make the academic writing process more satisfying.
AcademicGPT is an AI-powered tool that aids researchers in writing academic papers. It offers writing assistance, provides critique, and clarifies complex concepts. Users can interact with the AI through a chat interface.
Quiz Wizard is an AI-powered tool that generates multiple-choice questions (MCQs) and flashcards within seconds. It is designed to help teachers and educators create personalized training content on any topic in a quick and efficient manner.
Use Artificial Intelligence (AI) to help you create MCQs, flashcards, quality theory sheets on any topic. Quiz Wizard takes care of the rest, generating unique questions and and answers in a matter of seconds.
Conclusion
Whether you're a high school student preparing for exams or a lifelong learner seeking to acquire new skills, incorporating AI tools into your study routine can provide you with a competitive edge and unlock new realms of knowledge.