For the latest AI news & in-depth tutorials, check out our Youtube
Best AI Tools for Real Estate Agents
Artificial intelligence (AI) has become a game-changer in the real estate market, and it's helping industry professionals to make better decisions, streamline processes, and provide more value to their clients. In this blog, we will explore the best AI tools that are relevant the real estate industry and how real estate agents can leverage them to improve productivity and results.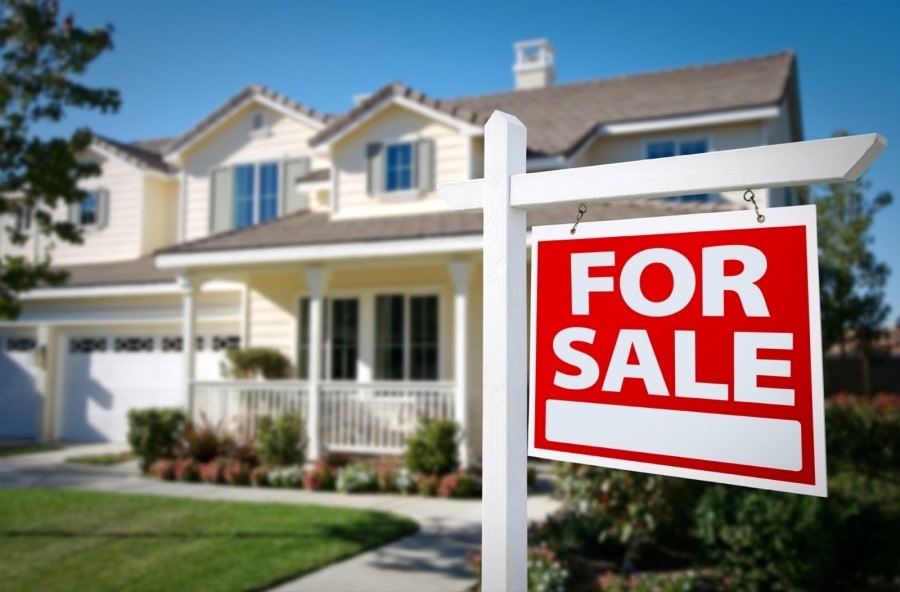 PropertyPen
Create professional real estate listings in no time with our advanced AI technology. PropertyPen is the artificial intelligence-powered platform that helps your team save time when creating listings for your properties. Our AI-powered property listing tool is unique in several ways. Here are a few key points that set it apart:
Customisable: PropertyPen allows you to easily make changes and customise the listing to your specific needs and preferences. This level of flexibility is not available with other AI tools.

Speed: PropertyPen is able to generate high-quality property listings quickly, allowing you to save time and increase productivity.

Language Model: Our tool is powered by one of the most advanced language models available, which ensures that the listing is written in natural and persuasive language.

High-quality content: our AI-powered tool uses natural language processing (NLP) and deep learning to generate a high-quality property listing that is grammatically correct, persuasive, and easy to understand.

Optimised: PropertyPen been fine-tuned and optimised for real estate agencies and their specific needs better than any other AI tool on the market.
SmartBids
Revolutionize your business with our AI-powered pricing software for real estate agents and brokerages. SmartBids offers a suite of cutting-edge technology and automation tools designed to help real estate agents increase their conversion rate and boost revenue. Our AI-powered AVM provides accurate pricing strategies, while our listing description writer and photo enhancer tools improve the quality of your listings and attract more buyers.
Our Automated Valuation Model (AVM) is the cornerstone of our solution. With 96% median accuracy, you'll have a clear edge in negotiations and sales. Save time and money while closing more deals and increasing your revenue.
In addition to our AVM, SmartBids also offers a range of tools to help you provide superior service to your clients. Our advanced client house recommendation engine, renovation ROI tool, and interest rate scenario analysis will help you stay ahead of the competition and offer the best service to your clients.
Epique AI
Epique is an artificial intelligence-powered tool that offers various real estate-related services such as generating real estate blog posts, realtor biographies, newsletters, property descriptions, and more.
Coated
Coated is an AI-powered interior design tool that aims to simplify the process of designing and decorating interior spaces. The software offers personalized and professional-grade designs tailored to your unique preferences, making the design process effortless.
ArchitectGPT
Whether you're an architect, interior designer, or real estate professional, ArchitectGPT can help you create stunning visuals of your home or property. With our advanced AI-powered technology, you can easily generate custom designs in a variety of themes, from Modern to Rustic, Art Deco to Minimalist, and more.
Simply upload a photo of your home's interior or exterior and choose from our selection of 10-65+ design themes. You can even select a specific room to customize, from living rooms to kitchens, bedrooms to home theaters, and everything in between.
Our platform is designed to be intuitive and easy to use, with a simple drag-and-drop interface that lets you experiment with different styles and layouts. Plus, with our commercial-use license, you can use the images you generate for marketing, advertising, or any other purpose.
And if you're not sure where to start, we are here to help. We can work with you to create custom themes that perfectly match your vision and needs.
Spacely AI
Spacely is an AI-powered interior design platform that offers low-cost and fast design solutions for homeowners. Our algorithms utilize interior design expertise, 3D measurement of space, and furniture recommendations based on space, style, and budget. Get unlimited ideas and inspiration in less than 30 seconds with our trusted AI-powered interior design solution.
Spacely AI works by utilizing AI technology to redesign images based on the user's customizations of room type, style, and uploaded images. Simply upload an image of your space, select your preferred design style, and let our AI technology do the rest.
Reroom
ReRoom AI is an AI-powered tool that allows users to transform their living spaces with the help of AI-generated dream rooms. By simply taking a picture of their room and selecting a design theme from a range of 20+ styles, users can reimagine their space with style and ease.
Conclusion
There are many AI solutions for the real estate industry, and real estate professionals who adopt these tools will be well-positioned to stay ahead of the curve and provide exceptional service to their clients. Have you tried out any of these AI tools for real estate? Let us know your feedback at http://ai-search.io/
and discover many more AI tools for whatever your needs!