For the latest AI news & in-depth tutorials, check out our Youtube
Best AI Tools for Health & Fitness
AI is transforming the health and fitness industry by providing smarter, more personalized solutions to help individuals achieve their fitness goals and improve their overall health. Here, we explore the best AI tools for health and fitness and how they are changing the way we approach our health and wellness.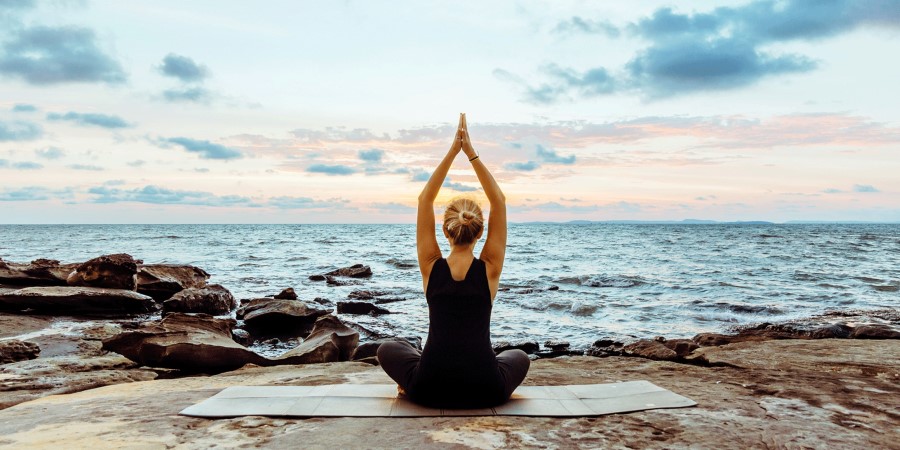 GymGenie
Get fit with AI. GymGenie creates custom workout routines for you. 76,529 workout routines generated so far. Plus, supercharge your personalized workout with AI-powered meal plans tailored to your fitness goals. Effortlessly enter your food and snacks and get an instant analysis of calories, protein, carbohydrates, and fats 
Huberman AI
Use AI to explore the wisdom of The Huberman Lab. Ask Huberman AI science or health related questions and get answers from AI, based on Huberman Lab episodes. Search Episodes Search episodes for specific topics or protocols and get timestamped YouTube links.
GlowAI
GlowAI is a skincare routine generator creates personalized routines based on budget, skin type, and skin concerns
Hoku
Hoku is your AI health coach that syncs with your data, learns your health preferences, and gives you all the guidance and tools to optimise your health.
Imagine the best health squad in your corner giving you recommendations and motivation - always personalised to your unique health profile and data points. Choose the kind of motivation you want. No one tone fits all. Whether it's tough love or a gentle nudge, get coached in the way that works for you. Generate your own custom health plans. From meal plans to exercise routines, create whatever you need to hit your health goals instantly.
HealthGPT
At HealthGPT, our mission is to empower individuals and healthcare professionals with accurate, convenient, and free AI-driven tools that revolutionize the way they approach health and wellness. By using state-of-the-art technology, we strive to create a future where everyone has access to personalized healthcare, enabling them to make informed decisions, prevent potential health risks, and live their healthiest lives.
Our data-driven health services empower you with the knowledge to overcome any health issue. Our Prevent tool analyzes your lifestyle, medical history, and genetic predispositions to identify diseases and conditions you may be at risk for developing. Our Diagnose tool provides accurate and reliable insights into potential health issues. Designed to assist both individuals and healthcare professionals. 
Fingerprint for Success
Fingerprint for Success offers AI curated online coaching. Set your goals in the app & our AI magic will curate the perfect online coaching plan to fit your unique traits and goals. Take our assessment to pinpoint what motivates you. Then, pair with wellbeing coaching for a quick boost.
Use the scientific insights into your unique talents & blind spots to hack your way to that next promotion or dream job. Coaching sessions take 5-10 minutes, twice a week and are 100% flexible — you pick the time, the day, the place!
BurnBacon
BurnBacon offers personalized fitness coaching, tailored meal plans, and motivational support to help you achieve your health goals. Discover healthy and delicious recipes tailored to your taste, prepared by Mia, your AI Chef, to nourish and satisfy your inner foodie. Elevate fitness with Ben: Level up your workouts and unlock your potential with personalized routines and expert guidance from Ben, your AI Coach. Get workouts, nutrition guidance, and more with AI experts tailored to you.
Medical Chat
Medical Chat is an advanced AI chatbot designed specifically for health professionals. Powered by GPT technology, the chatbot can provide precise and accurate answers to complex medical questions, making it an invaluable tool for doctors navigating contentious topics in medication specialties.
Receive immediate medical information on various specialties, patient education, and medications with cited sources in a matter of seconds. Generate clinic plans instantly based on the patient's symptoms, incorporating differential diagnosis, patient education, and medication recommendations, all with just one line of input.
Sage
Sage is an AI-powered personal health assistant that helps individuals achieve their wellness goals through personalized recommendations and lifestyle advice.
Ask questions and get customized suggestions 24/7 through your favorite messenger. Receive lifestyle recommendations, tailored diet and exercise plans to help you achieve your wellness goals. Sage is always ready to give you health advice whenever you need it. It's like having a personal health expert available all the time. Receive meal ideas and shopping lists customized to your preferences, simplifying healthy eating. Sage provides well-rounded advice on exercise, nutrition, stress management, and sleep to support a balanced lifestyle.
Insightful
Insightful is an AI-powered coaching tool designed to empower users to transform their lives. The coaching is tailored to the individual, available at any time and anywhere, and covers a range of topics, including career, relationships, and life.
Mynd
Mynd is a novel journaling app designed for self-care that utilizes Artificial Intelligence (AI) to identify previously inaccessible patterns and insights.
Mynd identifies key words, key themes, and key emotions at light-speed as you write your journal entries to help you gain immediate insights about your reaction or experience.
Mynd connects the dots between your entries and starts to show you the connections between repeated keywords, themes and emotions. This gives you access to your own thought patterns and helps you gain new perspectives.
Flourish
Flourish is an AI-powered self-therapy app designed to improve mental health and wellness. The app features an AI-powered therapist, Fleur, who offers evidence-based advice in chat format for any challenges users may be facing.
Naturally discuss your challenges and goals. Get evidence-based advice. Unlimited access with any membership. Our AI-powered wellness exercises provide a personalized approach for key components of a good mental life: Goal Setting, Cognitive Behavioural Therapy, and Reflective Journalling.
Kayyo
No matter who you are or where you are in your martial arts journey, Kayyo can help you get better. We have everything from beginner-friendly tutorials to world-class training programs for experienced competitors. And we're always adding new content and features so you can keep getting better.
Mindsum
Mindsum AI is a conversational AI tool designed to help users ask questions and seek information on mental health-related topics. The tool is powered by OpenAI and custom trained models, enabling it to provide personalized responses to users' queries.
Quazilla by Squad
Quazilla is an AI-powered personal coaching tool that helps users set and achieve personalized goals and develop positive habits. The tool is powered by ChatGPT, an AI conversational agent that can offer emotional support and assistance at any time of the day.
Pod AI by Eightsleep
PodAI is an AI-powered tool that provides answers to questions related to sleep, health, and longevity. The tool is available for free and can be accessed 24/7. Use AI to answer all your sleep, health, and longevity questions for free, 24/7. Trained on scientific journals like Nature and public content from world-class experts like Dr. Andrew Huberman.
Reflectr
Reflectr is an AI-powered notebook designed for reflection, growth, and productivity. Its main purpose is to help users declutter their minds by allowing them to post thoughts, ideas, observations, and notes without feeling the pressure of social media or sharing.
Reflectr is an iOS and Android mobile App that serves as a personal and private digital space for you to freely post anything, just for yourself. It leverages AI to help you organize, summarize, and get feedback on your posts such as mood indicators, tags, emojis, comments, daily recap and writing tips.
Reflectr is free to use with Ads, or you can Subscribe to a Premium Plan at either $9.99 per year or $0.99 per month to use Reflectr without Ads. New users get a free 10 day trial without Ads, after which you can subscribe to the Premium Plan to remove Ads, or continue to use Reflectr with Ads.
MindGuide
MindGuide is an AI-powered mental health counseling tool that provides users with personalized guidance on mental wellness and self-care. Its goal is to make counseling more accessible and affordable by providing expert guidance from the comfort of the user's own device.
AI Coach Bud
AI Coach Bud is a mobile application that provides users with personalized motivational coaching to help them achieve their goals. Utilizing artificial intelligence, users receive daily reminders, progress checks, and actionable advice from the coach in the form of text messages.
Bud is an Artificial Intelligence Motivational Coach that will help you stay on top of your goals by texting you daily reminders, checking up on your progress, and providing actionable insights and advice.
Studies show that publicly committing your goals to someone gives you a 65% chance of completing them. However, having a specific accountability buddy increases that success rate to 95%. Let Coach Bud help you get on your A game, with anything from fitness, to personal finance, work productivity, health, relationships, and more.
MedGPT
MedGPT is an AI-powered medication guide that offers users information on various medicines, treatments, and diagnoses. With a simple search feature, users can input the name of a medication or condition, and MedGPT will provide relevant information based on the ChatGPT API.