For the latest AI news & in-depth tutorials, check out our Youtube
Top AI Tools for Podcasters
Podcasting has become increasingly popular in recent years, with more and more people turning to this medium to share their ideas, opinions, and stories. However, producing a successful podcast requires more than just a good microphone and a catchy topic. With the rise of Artificial Intelligence (AI), there are now a variety of tools available to help podcasters create high-quality content that stands out in a crowded market. In this blog, we'll explore some of the top AI tools for podcasts and how they can help you take your podcast to the next level.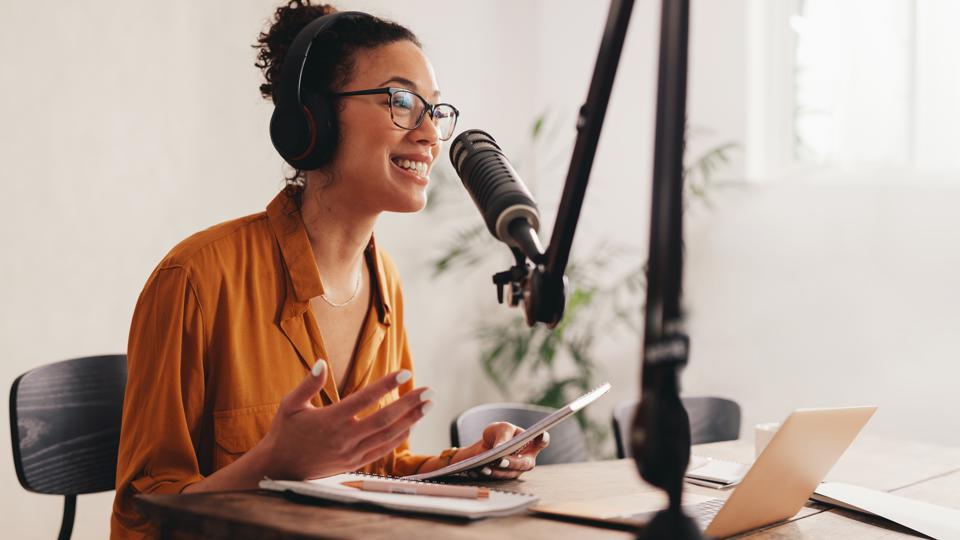 Adobe Speech Enhancer
This AI audio filter improves spoken audio to make it sound like it was recorded in a soundproofed studio.
Audo AI
One click audio cleaning for YouTubers and Podcasters
Auphonic
Automatic audio post production web service for podcasts, broadcasters, radio shows, movies, screencasts and more.
Beepbooply
Generate text to speech with AI voices. Choose from over 900+ voices and create audio content with a click.
Blogcast
Create a Podcast without recording. Generate clear, natural sounding speech from your blog posts and content for podcasts, videos, and more using text-to-speech technology. No microphone required!
Deciphr AI
Powered by deep AI, Deciphr timestamps and summarizes your entire podcast transcript for you. In less time than it takes to make coffee. And it's completely free.
Flowjin
An AI clip generator that creates clips from your podcast, Zoom meetings, or Youtube videos. The result is ready to be shared on Youtube, Tiktok, or Instagram Reels
Lovo AI
LOVO is the go-to AI Voiceover & Text to Speech platform for thousands of creators, saving 90% of their time and budget.
Melville
Save time and money by letting Melville write everything you need for your podcast episodes.
Murf
Make studio-quality voice overs in minutes. Use Murf's lifelike AI voices for podcasts, videos, and all your professional presentations
Narration Box
Grow your global audience with AI voices. Use more than 700 AI narrators in over 75 languages to create podcasts, audiobooks and voiceovers.
Podcast.ai
Not exactly a tool that can help podcasters per se. But check out this podast which is 100% generated by AI.
Podcastle
Podcastle is the simplest way to create professional-quality podcasts. Record, edit, transcribe, and export your content with the power of AI, in an intuitive web-based platform.
Snipd Podcast Summaries
Read or listen to key insights from a podcast episode with AI-generated summaries in audio and text form, created by the Snipd app.
Speechactors
AI Driven Text to Speech Generation. We are the one-stop solution for your voiceover needs. Generate natural human-sounding Text to Speech (TTS) audio using an online AI Voice Generator. 
Tapesearch
Tapesearch is a search engine to quickly search podcast transcripts generated by AI. Download transcripts for your favourite podcasts today.
Vidyo
Our AI platform helps you convert long form podcasts and videos automatically into shorter shareable clips for TikTok, Reels and Shorts. No CC Required.
The world of podcasting is constantly evolving, and AI tools are playing an increasingly important role in this evolution. From transcription and editing to audience analytics and distribution, the tools we've discussed in this article offer a wide range of capabilities that can help you produce a better podcast and connect with your audience in new and exciting ways. Whether you're just starting out or looking to take your podcast to the next level, consider incorporating some of these AI tools into your workflow to stay ahead of the curve in this rapidly growing medium.