For the latest AI news & in-depth tutorials, check out our Youtube
Top AI Tools for Productivity
Artificial intelligence (AI) has been a game-changer in the world of productivity, allowing individuals and organizations to streamline their work and achieve more in less time. With a range of AI tools now available, it can be overwhelming to choose which ones are the best fit for your needs. In this blog post, we'll explore the top AI tools for productivity and how they can help you maximize your efficiency and output.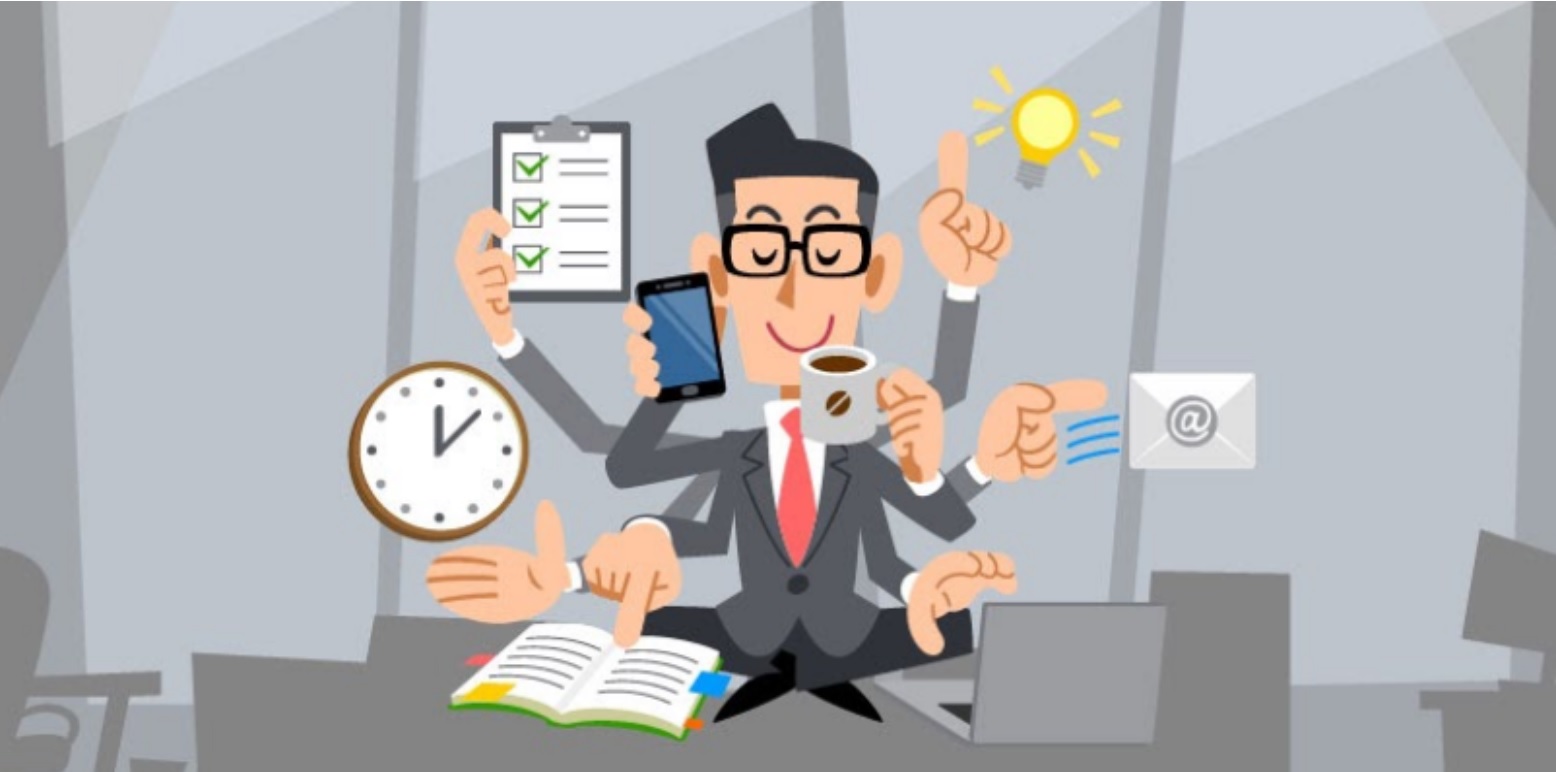 Auri
I'm Auri, your AI assistant one tap away. Built into your iOS keyboard, I can help you write faster, smarter, and mistake-free in any app, any language.
BearlyAI
Bearly makes you 10x faster by adding the state of the art AI to your workflow. Reading, writing, and content creation all one shortcut away.
Buzz Mail
Using the power of AI, Buzz mail assists you in writing professional reply to all your emails with a click of a button. Increase your sales by ensuring that all your incoming customer queries are answered in a professional and timely manner.
ChatBA
Generative AI for slides. Create a presentation with just a prompt.
Cody
The magic of ChatGPT meets the expertise of a custom-made AI assistant trained on your specific business.
Compose AI
Compose AI is a Chrome extension that cuts your writing time by 40% with AI-powered autocompletion & text generation.
Flexberry AI Assistant
AI Assistant for Business Analysts. This helps to reduce 30% of the time business analyst uses for processing requirements and also to generate artifacts.
Ghostwrite
Ghostwrite helps you write emails using artificial intelligence. Stop wasting time writing email and spending more time on conversations that matter to you.
Humata
Humata is ChatGPT for your files. Ask questions about your data and get instant answers powered by AI.
IntelliMail
IntelliMail is a chrome extension that generates your emails - so you'll never have to write one again. We don't store any of your email data.
Ipso AI
AI-powered calendar management.
Iris
A comprehensive platform for all your research processing: Smart search and a wide range of smart filters, reading list analysis, auto-generated summaries, autonomous extraction and systematizing of data.
Kive
All your inspiration in one place. Easily organize visual libraries with AI, create moods and brief your teams with Kive.
Kore
Kore.ai automates front-office and back-office interactions for every industry by deploying conversational AI-first virtual assistants and process assistants.
Merlin
Merlin has a revolutionary new UI for using OpenAI's ChatGPT on all your favourite sites. For example Google Search, Gmail, LinkedIn, Github and everywhere else you search or write online.
MULTI·ON
Don't browse the web alone. Use Multi·ON to get things done! The world's first AI Web Co-Pilot powered by ChatGPT.
Pal
Create an A.I. assistant for your business. Point us to your support docs, website, videos, forum, or any text, and get an expert on your topic in seconds.
Paper Brain
PaperBrain. Exploring your study papers has never been easier!
Paper Wizard
High quality AI generated papers and essays, with citations.
Promptheus
Use the spacebar to use your voice to talk to ChatGPT, instead of typing. Enjoy faster, more fluent conversations not limited by the speed of your keyboard!
Superflows
Superflows is an intelligent automation tool. It lets you focus on high value work by automating tedious tasks with AI.
AI Helpers
Choose from hundreds of our highly trained AI Helpers to generate customized high-quality AI writings for study, work, and life applications, or get human services besides just AI!
AI Office Bot
Tired of wasting hours searching for the right solution? Meet your new AI office assistant. Generate & explain formulas for Airtable, Google Sheets, & Excel with AI.
Atomic
Effortlessly streamline your team's schedule with Atomic. The AI calendar assistant that simplifies meeting scheduling and task management.
Bardeen
Bardeen is an automation app to replace your repetitive tasks with a single shortcut and control your web apps from anywhere. Explore our integrations with your favorite apps and hundreds of pre-built playbooks that help you stay in the flow.
BatchGPT
Perform daily tasks 10x faster using advanced Artificial Intelligence.
Hirex
hirex.ai, is a no code voice AI platform to conduct and score level one interviews at scale
InboxPro
InboxPro will turn into your AI-powered email assistant generating professional emails with its magic compose feature and summarizing your emails in one click.
Mem
Let AI organize your team's work, from meeting notes, projects, to knowledge bases. All instantly searchable and readily discoverable.
MindSmith
Mindsmith is a learning platform that uses generative AI to make it easy to create and share course material and training.
Otter
Otter.ai uses artificial intelligence to empower users with real-time transcription meeting notes that are shareable, searchable, accessible and secure.
Stork: ChatGPT for Teams
Supernormal AI automatically transcribes and writes the meeting notes for Google Meet. Save five to ten minutes every meeting. Instantly shareable to Google Drive, Notion, Quip, Slack, Hubspot, Salesforce and more.
TimeMaster
TimeMaster automatically detects what you are working on, categorizes your activities, tags projects, and even writes time logs on your behalf.
Ebi
AI chatbots are basic and limited. An AI assistant from EBI.AI can handle 85% of your routine enquiries from day one. Takes literally minutes to set up.
Embra
A fast, ChatGPT-like assistant for your mac. Personalized to you — and your work. Embra can pull in contextual data from Chrome and other apps to speed up and unlock creativity across Q&A, brainstorming, writing, reading, and coding.
Relayed
Relayed helps teams conquer remote work, busy schedules and meeting fatigue.
Suki
Suki is an AI-powered voice assistant that lifts the administrative burden from clinicians, so they have time to focus on what matters - patient care.
Adstra
Find and read only the articles that will solve your problems. Adstra is designed to help you attain your personal business goals. Find what you need or what you will need. Even without searching.
Delibr AI
Harness the endless potential of AI. Lets product managers create high-quality documents and save time with the help of AI. Let the AI create drafts, give feedback, and create new documents based on existing PRDs.
Repurpose.io
We make it easy to automate your content workflow - one post, multiple platforms. Let us do the heavy lifting.
Albus
Albus is an AI-powered assistant for Slack that helps teams improve their productivity.
Begone, Spammer
BeGone Spammer is a tool that generates AI-generated replies to unsolicited emails.
Hoppy Copy
Save countless hours writing. Use AI to generate powerful copy for hundreds of different email marketing campaigns, drips, newsletters and more in seconds.
ReviewReply
Reviews can make or break a business, big or small. But responding to all reviews, thoughtfully and quickly, takes way too long. Through the use of artificial intelligence, we've built a system that can reply to your customers' reviews in a timely, specific fashion, while also keeping you in tune with their key feedback.
Levity
Train your own AI on documents, images, or text data to perform daily, repetitive tasks so your team can reach the next level of productivity. No code required.
superReply
Improve your productivity and free up time with superReply's AI-powered email replies
checklist.gg
Finally, get things right. checklist.gg is an AI-driven checklist management tool designed to help organizations get things done right every time.
AI Review Reply Assistant
AI review reply generator: Reply 3x faster to every customer review with individual responses written by your personal AI assistant. No templates are needed.
AI tools can help you boost productivity in various ways, from automating repetitive tasks to enhancing communication and collaboration. By incorporating these tools into your workflow, you can free up time and energy to focus on high-value tasks and achieve your goals more efficiently. With the constant evolution and innovation of AI technology, we can expect to see even more productivity tools emerging in the future, making our lives and work even easier.