For the latest AI news & in-depth tutorials, check out our Youtube
Top AI Tools for Scheduling & Time Management
In our fast-paced modern lives, managing time effectively and staying organized can be a constant challenge. Thankfully, there are now several AI scheduling and time management tools that can revolutionize the way we plan, prioritize, and optimize our daily routines. Let's explore some of the top AI tools for scheduling and time management that can transform the way we approach our busy schedules and increase our productivity.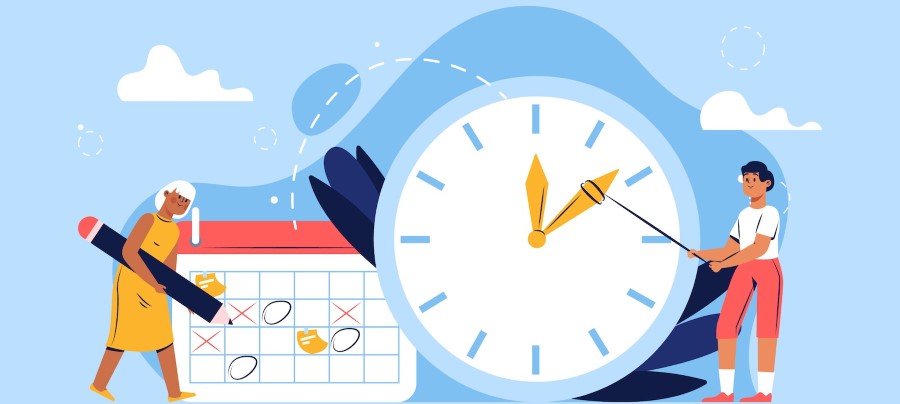 The AI-powered to-do list app with an inbuilt virtual coach. Our intelligent assistant helps you break complex tasks into smaller, more manageable steps, making it easier to tackle projects and maintain momentum. Todobot spots when you are having trouble completing a task, and suggests options to help you get it done.
True automated AI Time Tracking. Boost Your Productivity with TimeGPT Automated AI-driven Time Tracking Solution. Get a deep insight into how you spend your time. See what clients, projects, and tasks take up your time. All without the hassles of manual time tracking.
TimeGPT helps you track your work automatically in the background. No more manual work. With the power of our unique AI model and GPT-4, your time is accounted for and linked to the relevant projects, so you just have to review and approve.
Are you tired of inefficient meeting scheduling and task management that eats up valuable time and drains your team's productivity? Effortlessly streamline your team's schedule with Atomic. The AI calendar assistant that simplifies meeting scheduling and task management.
Atomic is here to make that vision a reality. As the self-hostable AI calendar assistant, Atomic simplifies the process of scheduling meetings and managing tasks for teams. With features like semantic search, automated event tagging, and customizable time blocking, you'll be able to streamline your schedule and get more done. Plus, with self-hosting options and customizable features, you can have full control over your data and tailor the app to your specific needs.
The Scheduling Assistant by Berg is an AI-powered tool designed to automate the process of scheduling meetings. It uses GPT-4 technology to understand the tone and voice of the user and organizes meetings accordingly.
Schedule meetings 100x faster. Scheduling platform to help busy professionals and their assistants manage calendars & draft emails, powered by ChatGPT
Spellpage is an AI-powered to-do list tool designed to help individuals tackle their tasks with ease. With its unique approach, users can input their tasks and rely on AI to break them down into manageable chunks, motivate them, and even complete them for them.
What would you get done if you had an enchanted notebook which could show you how to bring anything you write down into reality. Have your personal AI assistant do tasks for you such as research topics of interest and save it for you. Struggling with a bunch of to-dos on your list? Need a little help? Have an AI motivate, cheer and coach you on the task to get it done!
---
Have you tried out any of these AI tools? Let us know your feedback at https://ai-search.io/ and discover many more AI tools for whatever your needs!