For the latest AI news & in-depth tutorials, check out our Youtube
AI Tools for Small Businesses: Boost Your Productivity and Efficiency on a Budget
Small businesses are constantly looking for cost-effective solutions to increase productivity and efficiency. With the quick development of artificial intelligence technology, a wide range of tools are now accessible to support the success of small enterprises. With the help of these AI-driven solutions, small business owners can concentrate on what they do best by increasing productivity, improving efficiency, and saving time and money. This blog post will review some effective AI tools that small businesses may use to operate more efficiently and expand quickly while keeping costs low.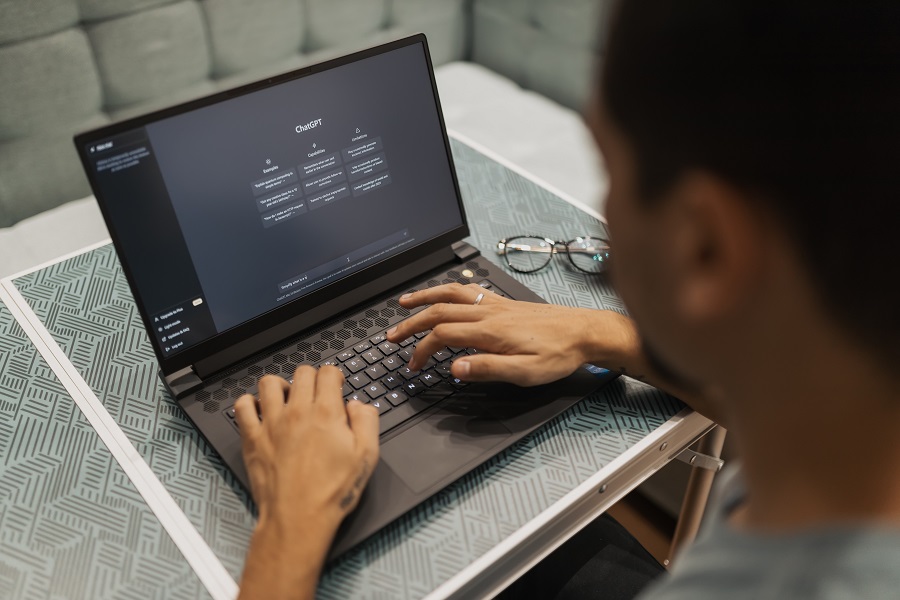 Rethinking presentations with AI: 
Beautiful.ai
Beautiful.ai is an AI-powered presentation design tool that makes it easy for small business owners to create stunning, professional presentations in minutes. The tool features a wide range of pre-built templates and smart design elements, ensuring that your presentations always look polished and engaging.
Beautiful.ai leverages AI technology to assist you in designing presentations that meet industry best practices. The tool automatically optimizes the layout, alignment, and sizing of elements, so you don't have to spend hours tweaking your slides. With its user-friendly interface, even those with no design experience can easily create visually appealing presentations. Let's say a small marketing agency needs to create a pitch deck for a potential client. Using Beautiful.ai, the team can quickly choose a suitable template and customize it with their own content. The AI-powered design assistance ensures that their slides look professional and cohesive, improving the chances of winning the client's business.
Gamma.app
Gamma is an AI-powered presentation tool that helps users create visually stunning and impactful presentations in no time. By harnessing the power of AI, Gamma.app can analyze the content of your slides and automatically generate beautiful designs that complement the message you want to convey.
One of the standout features of Gamma.app is its ability to create engaging visuals and graphics that can make any presentation come alive. The AI engine analyzes the text and data on your slides to generate appropriate visuals, such as charts, graphs, and images, that are both aesthetically pleasing and relevant to the topic. A great use case example for Gamma would be: a small marketing agency is pitching their services to a potential client. The agency wants to create a compelling presentation that showcases their past successes and demonstrates their expertise in the industry. By using Gamma.app, the agency can quickly generate visually appealing slides that highlight their achievements and present their data in an easy-to-understand format. This helps them create a lasting impression on the client and increases their chances of winning the project.
Tome.app
Tome is another AI-driven presentation tool that focuses on creating beautiful presentations with minimal effort. Tome.app's AI-driven design suggestions help you create professional-looking presentations with ease. You can choose from a variety of design templates and let the AI engine customize the visuals based on the content of your slides. This results in a unique and captivating presentation that is sure to grab your audience's attention. Let's say a startup company is preparing for an investor pitch, and they need to create a presentation that showcases their growth potential and market opportunities. With Tome.app, the business owner can easily generate an impressive presentation that highlights their business strategy, market analysis, and financial projections in a visually appealing manner. This enables them to effectively communicate their value proposition to potential investors and secure the funding they need for growth. The best part is, Tome is free!
Merlin Chrome Extension
Merlin is a versatile and powerful solution created to improve small businesses' digital efficiency. It seamlessly interacts with the Chrome browser and offers a variety of services such as online automation, language translation, social media management, and assistance in drafting and decoding tweets and Instagram captions.

Merlin also has the ability to summarize YouTube videos, enabling users to quickly understand important information without devoting a lot of time to watching extensive content. With the help of this extension, small business owners may streamline routine chores and make complicated procedures simpler, saving them significant time and money. As a result, they are able to concentrate on expanding their businesses while keeping everything running smoothly.
The Merlin Chrome Extension's user-friendly design and adaptive features enable it to be tailored to a variety of industries and company needs, reaffirming its status as a crucial tool for small businesses aiming for success.
Grammarly
Grammarly is an AI-powered writing assistant that helps small businesses improve their written communication by automatically checking for grammar, spelling, punctuation, and style errors. The tool also provides suggestions for improving the clarity and conciseness of your writing, making it easier to get your message across. Grammarly works across various platforms and integrates with popular apps such as Microsoft Word, Google Docs, and email clients, allowing you to proofread and edit your content seamlessly. A store owner who needs to create engaging product descriptions for their online shop. By using Grammarly, they can ensure that their content is error-free and easy to understand, making it more appealing to potential customers. This can result in increased sales and improved customer satisfaction. The free version provides basic grammar and spelling checks, while the premium version offers advanced suggestions, including vocabulary enhancement, tone detection, and plagiarism detection.
Zoho Zia
Zoho Zia is an AI-powered virtual assistant designed for small businesses, offering a range of features to help you automate tasks, manage your business data, and make informed decisions. Zia can integrate with various Zoho applications, such as Zoho CRM, Zoho Desk, and Zoho Books, allowing you to streamline your business processes. Zoho CRM can help small business owners identify their most profitable customers to target for upselling. By asking Zia for a report on the highest-spending customers, the owner can easily obtain the data needed to create targeted marketing campaigns, resulting in increased revenue and improved customer relationships. Zia's capabilities include natural language processing, which enables it to understand and respond to user queries in a conversational manner. It can also generate reports, provide insights, and perform predictive analytics to help you make data-driven decisions. With Zia, small businesses can save time and resources by automating repetitive tasks and focusing on their core activities.
ChatGPT
ChatGPT, powered by OpenAI, is an AI-driven conversational model that can help small businesses automate customer interactions and provide personalized support. With its advanced natural language processing capabilities, ChatGPT can understand and respond to customer inquiries, offering a seamless and efficient user experience. Some of the applications of ChatGPT for small businesses include deploying chatbots on websites or social media platforms, providing instant customer support, answering frequently asked questions, and assisting with product recommendations. By leveraging ChatGPT, small businesses can save time, reduce customer service costs, and improve overall customer satisfaction.
Smartwriter.ai
Smartwriter.ai is an AI-powered copywriting tool that helps small businesses create compelling, high-converting content for their marketing campaigns, websites, and social media channels. With its advanced natural language processing capabilities, Smartwriter.ai can generate engaging copy in a matter of seconds, tailored to your specific audience and industry. Some of Smartwriter.ai's features include its AI-driven content generation, which produces original copy based on your input and goals; personalized cold emails, which help you craft targeted outreach emails that get responses; and sales copy templates, which make it easy to create persuasive sales content for your business. By leveraging Smartwriter.ai's AI technology, small businesses can save time, reduce copywriting costs, and enhance the overall quality of their content. If a small digital marketing agency needs to create persuasive ad copy for a client's Google Ads campaign. Using Smartwriter.ai, they can generate various ad copy variations tailored to the client's industry and target audience. With high-converting, engaging ad copy, the client's campaign performance improves, leading to increased customer acquisition and a higher return on ad spend.
MarketMuse
MarketMuse is an AI-powered content optimization platform that helps small businesses create high-quality, search engine optimized content. By analyzing your existing content and providing data-driven recommendations, MarketMuse enables you to improve your website's search engine rankings, drive more organic traffic, and boost user engagement. MarketMuse's key features include its AI-driven content analysis, which evaluates your existing content and identifies gaps and opportunities; content briefs, which provide detailed guidance on creating optimized content for specific topics; and performance tracking, which monitors your content's performance and search engine rankings over time. You can use MarketMuse to create a series of blog posts to showcase their expertise and attract more website visitors. Using MarketMuse, you can identify relevant topics and keywords that their target audience is searching for. You can also leverage content briefs to produce well-structured, optimized blog posts that are more likely to rank high on search engine results pages. As a result, You attract more organic traffic, increase brand awareness, and potentially gain new clients.
Conclusion
AI tools are no longer just for large, sophisticated companies. Now, even on a limited budget, small firms may benefit from these powerful tools to increase productivity and effectiveness. It's time to explore how these robust AI tools can help your small business now that you are aware of them. These AI solutions can help you work smarter and expand more quickly, whether it's through improving your content marketing strategies, automating customer interactions, or optimizing your online presence. Visit ai-search.io to find additional AI products that are suited to your particular requirements and unleash the full potential of artificial intelligence for your small business.