For the latest AI news & in-depth tutorials, check out our Youtube
Best Free AI Image Generators - Free Alternatives to Midjourney
There are now plenty of AI image generators that can produce hyper-realistic, professional images in a matter of seconds. You've probably heard of Midjourney, which was used to produce photos of the Pope wearing a puffy jacket, or Trump getting arrested. However, Midjourney is paid and has many restrictions. But don't worry - there are lots of free, open source AI image generators that are just as good as Midjourney. Here are our top picks: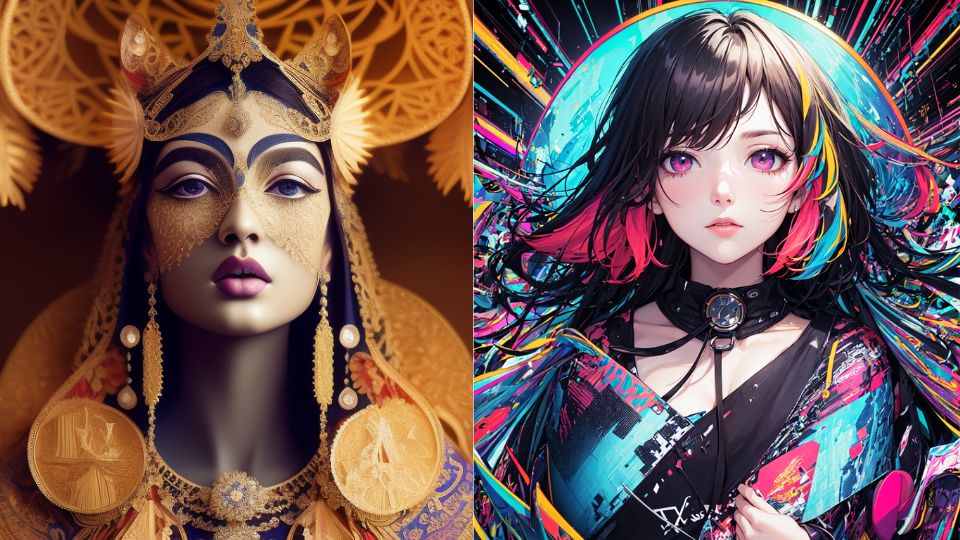 Stable Diffusion
If you are impressed by the hyper-realistic results generated by Midjourney but are looking for a free alternative, the best one out there is definitely Stable Diffusion, which is free and open source. The images generated by Stable Diffusion are just as good, if not even better, then Midjourney. You can run Stable Diffusion locally on your computer if you have one of their required NVIDIA or AMD GPUs. Otherwise, you can also run it on Google Colab. Users usually run stable diffusion through a web UI called Automatic1111. You can supplement Stable Diffusion with further pre-trained models called Checkpoints, or lighter versions called Loras. This is how you can get a realistic photo of, for example, Barack Obama or The Pope.
BlueWillow
BlueWillow is another AI image generator that works very similar to Midjourney. Their image generating AI is designed to be user-friendly and accessible to everyone. Simply enter your prompt and let the AI do the rest – it's as easy as that! After you join the free Discord, go to a rookie channel and type a prompt starting with "/imagine: prompt" followed by text describing the image you want. In less than a minute you'll receive four images to download or refine further. Use these any way you wish.
dreamlike.art
dreamlike.art is another AI image generator with a free plan. Create stunning original art in seconds with the power of AI. Create endless original images, modify existing ones, and more. You get 24 free credits per day, and can even use the images commercially. Choose between many different pre-trained models based on Stable Diffusion.
Artbreeder
Artbreeder is an AI art platform that allows users to create unique images by cross-breeding various AI models. It is free to use and does not require any special skills or knowledge to get started. To create an image, simply choose the type of image you want to create, such as portraits, landscapes, or animals. Then, choose one or more AI models to use as a starting point, such as human faces or animal features. You can also adjust various parameters such as age, gender, and style to create the exact image you want. Artbreeder then generates multiple variations of the image, which you can refine and adjust further to create a unique piece of AI art. You can also download your creations in high-resolution format for free. Overall, Artbreeder is an excellent tool for those who want to create unique AI art without any specialized skills or knowledge.
Nightcafe
This customizable text-to-image generator uses various types of AI and has several artistic styles to choose from. After selecting the style and aspect ratio, Nightcafe generates original artwork based on your choices. You can create an account for free, and when you do, you receive five credits, with five daily credits too. You can also use your artwork as a base to refine it, which costs more credits. Nightcafe saves all your creations, and you can download them for free in small resolution.
Starry AI
Starry AI offers granular control over certain aspects that make the results more personal. After entering a random phrase and choosing between two AI engines, you can choose from 16 art styles, canvas size, and aspect ratio, and optionally add your own custom image to use as a base. Starry AI lets you use extra credits to lengthen the AI's runtime and to tell the AI how closely to stick to your text. You can also upscale the image to download high-resolution AI artwork. You can earn free credits every day or week by watching ads or sharing your creations on different social media.
Craiyon
Craiyon is an open-source version of the original AI model, DALL-E, created by AI research lab OpenAI. You can use it without signing up, and you get unlimited tries for your images. You type your sentence and hit Draw, and Craiyon will give you nine different images made from your sentence. You can save any or all images to your hard drive.
Deep Dream Generator
Deep Dream Generator is a free web-based tool that allows users to turn their photos into surreal AI art. It uses a neural network to create unique images that blend the original photo with a range of surreal elements, such as animals, landscapes, and abstract shapes. To use Deep Dream Generator, simply upload a photo and choose the style and intensity of the AI effects. You can also customize various parameters such as the number of iterations and the size of the image. Once you're happy with your creation, you can download it in high-resolution format for free. You can also share your creations on social media or browse other users' creations for inspiration.
Dream by Wombo
Dream is a simple and free text-to-image AI app that is unlimited and free. You create an account, write a sentence, and select a style. Dream by Wombo generates the image via prompts, just like most AI image generators. Plus, you can choose different image styles, including Ghibli, Dali, Love, Robots, Psychic, Synthwave, Baroque, and Dark Fantasy. You can use either the web app or the mobile app, but the mobile version offers a few more features, such as adding a base image. Get it on Android or iOS.
That's it for our list of free AI image generators. If you've tried out any of these tools, please let us know your feedback at http://ai-search.io/, where you can accumulate points and redeem for perks such as discounts, gift cards, or lifetime deals. Browse many more AI image generation tools on our site - at the time of this writing, there are over 200 AI tools for image editing and generation in our database!