For the latest AI news & in-depth tutorials, check out our Youtube
Best AI Tools for Surveys
Surveys are an essential tool for gathering feedback and insights from customers, employees, and stakeholders. AI-powered survey tools can automate the survey process, analyze data in real-time, and provide more accurate insights than traditional survey methods. In this blog, we will explore the various AI tools that are revolutionizing the survey industry and how they are helping organizations to gather better data and make more informed decisions.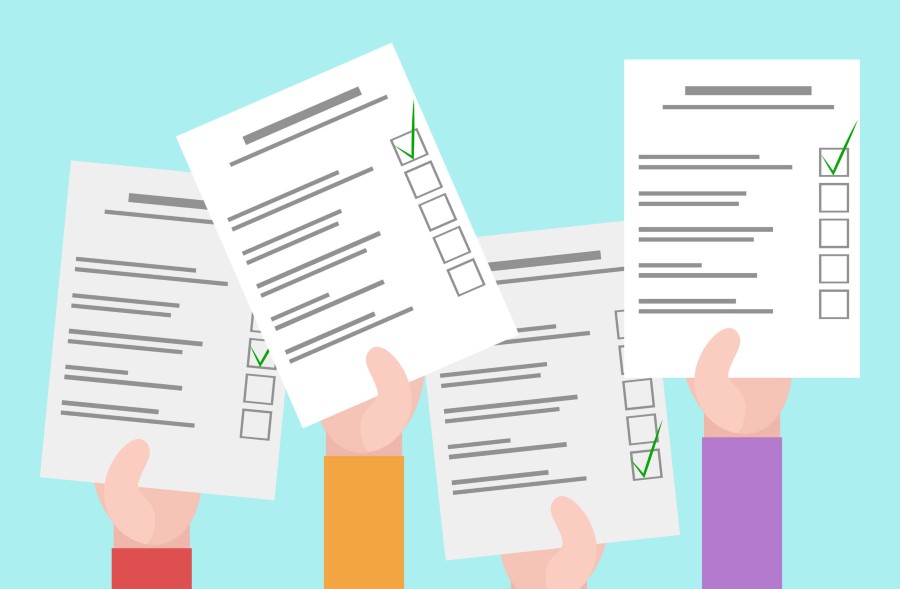 Ampup
AmpUp is a tool developed by Phase AI, a product consultancy focused on AI technology. The tool offers open-ended qualitative surveys that are powered by AI.
Gain a better understanding of your audience by asking for relevant details and information. Improve the quality of responses you get. Ask personalized follow-up questions that relate to what the user is talking about. Surveys are designed to understand trends in consumer feedback, personal coaching, and empployee experience. Get to the heart of any issue.
RealFeedback
RealFeedback is an AI-powered chatbot tool that offers a conversational approach for capturing valuable user insights, thereby facilitating engaging conversations with users.
Effortlessly collect user feedback, gain actionable insights, and enhance experiences with our AI-powered chatbot to boost user satisfaction and advance business growth. Discover a more authentic way to gather user feedback with RealFeedback's friendly AI-powered chatbot. Our conversational approach encourages users to share their experiences more openly, resulting in honest and valuable insights.
Vocads
Survey reinvented by voice. Companies lack responses & engagement on their surveys. Vocads reinvents survey experience, through VOICE conversation with an AI. Get insightful information right out of customers' mouth as they talk to you directly, as in a store! Our proprietary AI allows brands to have full control over their data in a GDPR compliant solution!
Holler
Holler is a dead simple yet powerful survey creation and analysis tool that allows you to quickly generate and share beautiful one-question surveys, and then analyze the collected data using AI prompts. The survey data collected in Holler is queried using AI prompts so you can rapidly identify trends and patterns in the data, making it easier for you to make informed decisions very quickly.
Intellibase
Intellibase is an AI-driven user feedback analysis tool that helps businesses gather valuable insights and streamline their decision-making processes. With its cutting-edge AI analysis technology, Intellibase offers an automated approach to visualizing and summarizing feedback trends.
Blocksurvey
BlockSurvey is an AI-driven survey tool. We help you save businesses time and money by taking the complexity out of creating surveys in a reliable and time-efficient manner. Create your survey in just a few clicks, using AI-generated questions. No programming skills are required!
Writing questions for surveys can be time-consuming, frustrating, and dull. Wouldn't it be great if anyone could rapidly and easily build survey questions? With AI Question Generator, anyone can generate survey questions - 100% automatically, in seconds or minutes. That means you'll get the data you need to make decisions today faster… and your team will actually have more time to focus on serving your clients and customers instead of boring them with survey creation!
Soon Pulse
Soon Pulse is an AI-powered tool that helps businesses collect and analyze employee feedback. It offers pre-built templates or customizable questions to collect targeted feedback from team members, prompt responses at the end of each shift, and generates detailed reports using advanced Natural Language Processing (NLP) technology.
Transform the way you collect and analyze employee feedback with artificial intelligence (AI). Say goodbye to manual and time-consuming feedback processes and hello to data-driven success. Use pre-built templates or create your own "Pulses" to gather targeted and relevant feedback from your team. Receive a detailed and insightful report, powered by advanced Natural Language Processing (NLP) technology. Get real-time visibility into your team's key performance indicators. With Soon Pulse, you can monitor your team's progress, measure their effectiveness, and make data-driven decisions that drive results.
Conclusion
With their ability to analyze vast amounts of data, AI tools are enabling organizations to gain deeper insights into their customers, employees, and stakeholders. These tools are also streamlining the survey process by automating tasks like question formulation, data analysis, and report generation.  Have you tried out any of these AI tools? Let us know your feedback at http://ai-search.io/ and discover many more AI tools for whatever your needs!