For the latest AI news & in-depth tutorials, check out our Youtube
Top AI Tools for Excel & Spreadsheets
There are now plenty of AI-powered tools can help with spreadsheets or Excel, automating data input, providing data analysis and visualization, and more. In this blog, we will explore the various AI tools for Excel and spreadsheets, and how they can multiply your productivity significantly.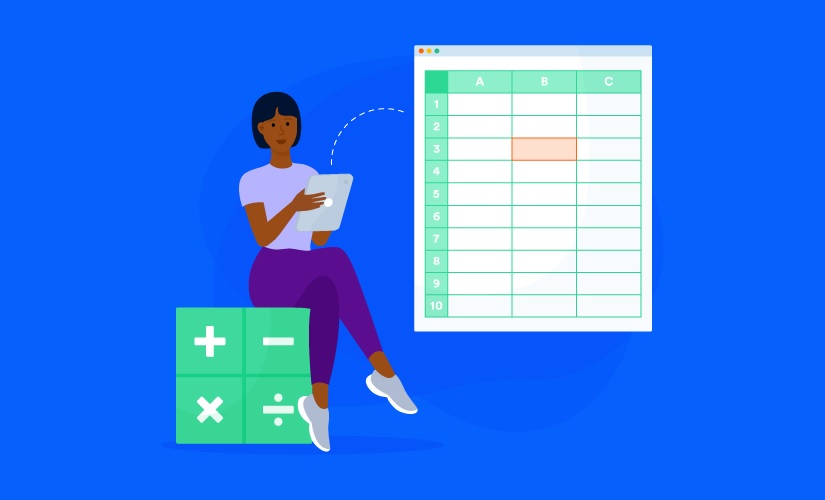 GPT For Sheets
GPT for Sheets is an AI writer for Google Sheets™ and Google Docs™. It enables you to use ChatGPT directly in Google Sheets™ and Docs™. It is built on top OpenAI ChatGPT, GPT-3 and GPT-4 models. You can use it for all sorts of tasks on text: writing, editing, extracting, cleaning, translating, summarizing, outlining, explaining, etc.
If ChatGPT was GPT for Chat, you can think of GPT for Sheets™ as SheetGPT. The default model for all functions is now ChatGPT gpt-3.5-turbo. Other base models can be chosen, including GPT-4 if you have access.
Genius Sheets
Genius Sheets help you analyze financial data faster - empowering teams to make better decisions. Ask questions, generate reports, and query data using text interface - powered by AI. Create live data connections between your software and reporting spreadsheets.
Genius Sheets chat bot can be connected to either Slack or Teams. Giving your team members instant access to data where they are already working. Stop pinging your BI team - Ping Genius Sheets instead!
‍
SheetAI
SheetAI makes it easy to automate data analysis in Google Sheets with AI. Get the answers you need, faster and easier than ever before. SheetAI revolutionizes your Google Sheets experience with a powerful suite of AI-driven functions to help you automate tasks and generate insights.
Quickly craft taglines and content for any app just by referencing its name, while the AI fetches relevant details from your database. Supports data addition via text and URLs. Get a variety of AI-generated answers to choose from, providing you with diverse solutions and perspectives. Effortlessly fill in product descriptions, clean up email lists, generate dummy data, and much more with the power of AI.
Excel Formula Bot
Excel Formula Bot allows you to transform your text instructions into Excel & Google Sheets formulas in seconds with the help of AI. Revolutionize the way you work with data and spreadsheets.
Get instructions for non-formula related tasks like creating charts and formatting. Get VBA or Apps Script code for automating tasks in Excel or Google Sheets. Generate SQL queries from your database tables & text instructions.
AskCSV
AskCSV is an AI-powered tool that enables users to easily analyze data stored in CSV or TSV files. With a user-friendly interface and simple instructions, even beginners can quickly ask questions about their data and receive insights in seconds.
Our service is powered by cutting-edge AI technology, and we take security seriously by processing your CSV files directly in your browser's memory without any server uploads. Our platform has been meticulously designed with rigorous safeguards to uphold your privacy and prevent your data from ever leaving your device. With us, you can confidently use our service with complete peace of mind.
FormulaChatGPT
Say Hello to FormulaChatGPT! AI Google Sheets and Excel Formula Bot Generator: Streamline your spreadsheet workflows with the help of Formulachatgpt's AI formula bot generator. Convert your text instructions into Excel & Google Sheets formulas in seconds for faster and more accurate data analysis.

With the AI Google Sheets and Excel Formula Bot Generator, you can quickly and easily transform your text instructions into formulas, saving you time and increasing your efficiency. Formulachatgpt's AI formula bot generator ensures that your formulas are accurate, which reduces the likelihood of errors and improves the accuracy of your data analysis.
The best part about the AI Google Sheets and Excel Formula Bot Generator is that it is completely free to use, so you can streamline your workflows without breaking the bank.
Chartify
Chartify is a completely new way to interact with your data. No more using frustrating chart editors on Google Sheets and Excel or manually coding up charts in Plotly.
Turn CSVs and database tables into rich, interactive charts and graphs. Let our AI suggest new ways to visualize data, or ask for your own, from pie charts to line graphs and bar charts. See charts across Plotly, Matplotlib, Seaborn, and Charts.js
Excelformularizer
Excel Formularizer is an AI platform that helps you convert your text instructions into Excel and Google Sheets formulas. In short, it is an Excel AI Formula Generator.

By typing in your problem, the formulas will be automatically generated so that you can save your time efficiently. Type in your problem in a specific way, what actions to do, and which rows and columns will be applied to, we are always here to help. We currently offer completely free usage to everyone, just sign up an account and enjoy. No credit card, no usage limit.
Formulagod
Introducing Formula God. Do everything you need in Google Sheets with one single formula. Manipulate data and calculate values across full ranges, not just cells. Join the waitlist today.
Neural Formula
Neural Formula is the complete tool suite to generate, explain, modify, and translate formulas - all packaged with complete support for VBA Macros and Office Scripts.
Formula Dog
Formula Dog is a powerful and user-friendly Google Sheets™ add-on designed to revolutionize the way product creators, marketers, and analysts work with Excel formulas. With its advanced AI model, Formula.dog provides instant access to a wide range of formulas, saving you valuable time and effort that would otherwise be spent searching online.
Whether you're working on complex calculations, analyzing data, or simply need to perform routine tasks, Formula.dog has you covered. Its intuitive interface lets you convert your english language text into formulas you need, without having to remember complex syntax or waste time searching for the right formula online.
With Formula.dog, you can streamline your workflow and focus on what really matters: getting the job done. Whether you're a seasoned Excel user or just starting out, this add-on is the perfect tool for anyone who wants to work smarter, not harder.

Conclusion
Have you tried out any of these AI tools? Let us know your feedback at http://ai-search.io/ and discover many more AI tools for whatever your needs!